Yeah! 2010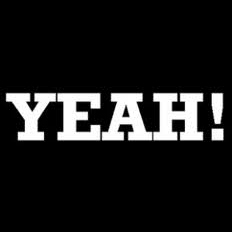 Yeah! 2010
Information
Gratisfestival i Örebros stadspark. I år har festivalen växt och du kan nu njuta av musik från fyra scener!

Artister

Adept
Bad karma
Casablanca
Chemical Vocation
Far From Sane
Farmers market
Farsta
Fatal If Swallowed
HER BRIGHT SKIES
InSekt
Jonnhy Rex
Loud As Light
Midi
Mohammed Ali
Nitrodive
Ola Joyce
One Arm Short
PRETTY WHORES
ROYAL REPUBLIC
Sadie Rain
SMASH INTO PIECES
The Haven
The Modern Art
Uniform
Yes I Am
Zackarias

Datum
2010-05-30 - 2010-05-31
Land
Sverige
Stad
Örebro
Boka hotell
Köp bussbiljetter
Biljetter

| | |
| --- | --- |
| Du kan boka biljetter till andra evenemang hos: | |
| | |

Länk
Yeah!
Similar festivals
| Festival | Plats | Datum |
| --- | --- | --- |
| | | |
| | | |
| | | |
| | | |
| | | |
| | | |
| | | |
| | | |
| | | |
| | | |
| | | |
| | | |
| | | |
| | | |
| | | |
| | | |
| | | |
| | | |
| | | |
| | | |
| | | |
| | | |
| | | |
| | | |
| | | |
| | | |
| | | |
| | | |
| | | |
| | | |
| | | |
| | | |